So I tried with syncscope but it seems I made something wrong, I don't have any log file. I decreased the limit to 0 rpm with no chance - I have the red message : No log found.
It could be explained by the fact that I have no rpm signal on the gauge in Scal
Below this is a screenshot of gauges before starting
AN01 = Crank Sensor - I have G11 wheel
AN02 = Cam Sensor
AN03 = Cam (Inlet 1 Variable Valve Timing) Sensor [LH]
AN04 = Cam (Inlet 2 Variable Valve Timing) Sensor [RH]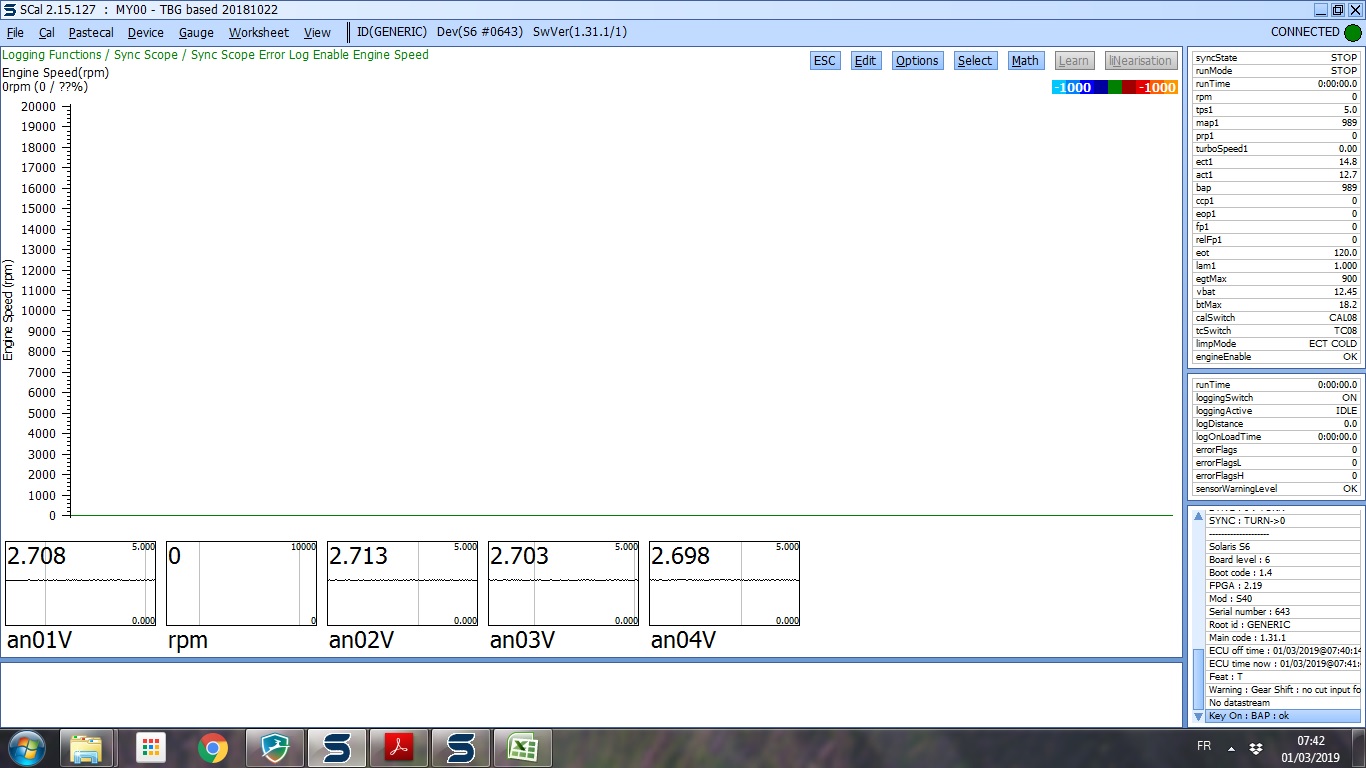 Good new id that I have a signal for crank now
During start (please consider only the left of the curve)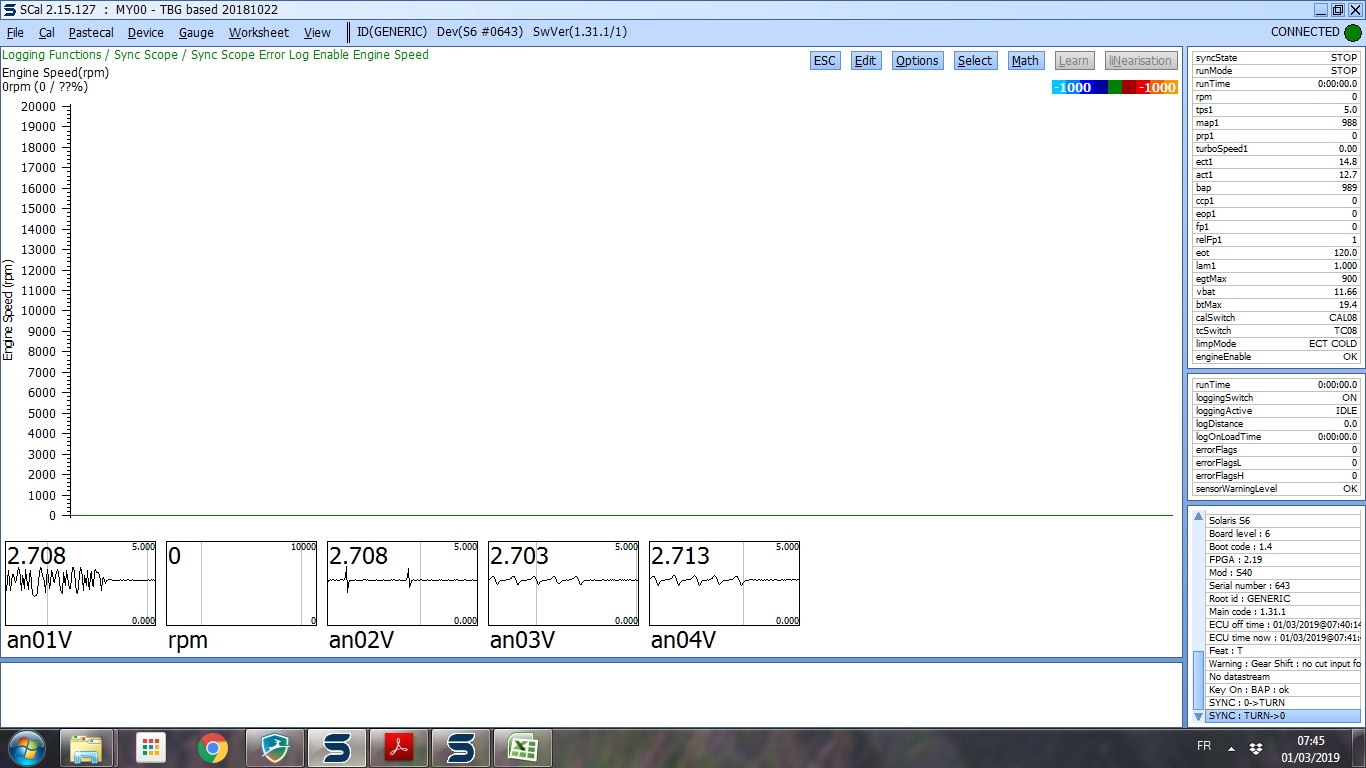 The crank signal seems erratic for me. I unplugged the injectors, so no real attempt to fire up the engine, I just wanted to see the signal.
By the way it seems I have no rpm signal at all. I can't see any variations on the gauge even when I changed scale to 1.000 rpm instead of 10.000.