Hi,
Probably a dumb question, but I can't find answer by myself

I've loaded the base map V1.50 for my GC8 MY00 EUDM.
I try it on the fully stock engine
The fuel pump prime when ignition is "on", but I didn't start engine due to the warning below.
I've checked the PIN Assignment, and it seems correct, the sensor configuration seems Ok also. The ECU firmware is the one from August 11th 2017.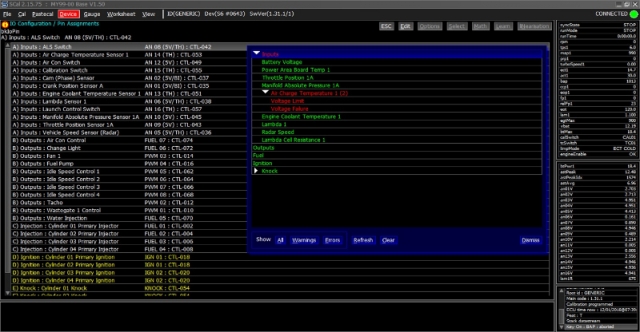 Sorry to ask, but I try to run the Syvecs on my stock engine before starting with the new one. Thanks